Seattle's Housing Future
Seattle's Housing Future: More Choice, More Innovation, More Access
More jobs and people coming to Seattle is great news for our economy, culture, and innovation. But where will all those jobs go and where will all those people live? It's a question that is complex but the answer can be simple: Seattle needs more housing!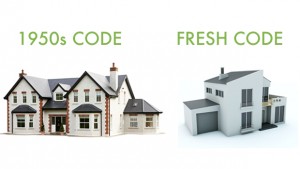 Housing choice is important to a single mom trying to raise two kids on minimum wage and for a young code writer just hired for a job at Amazon. Growth is really about people, and that means people of all incomes, backgrounds, living many different lifestyles.

The ideas here come from an array of sources. Some are new ideas, some have been tried successfully already, and some are really just about keeping some things that are working already. Change isn't easy. But together, using smart, forward looking ideas, we can begin to welcome everyone who wants to live in our city to their new home. Just click on the link below to see more detail and you can download a PDF of the ideas here: Ideas for Change Version 3.1
Single Family Infill
Δ Idea: Keep Seattle's single-family neighborhoods a viable option by allowing more new homes in single-family neighborhoods.
Small-lot homes
Cottages
DADUs and ADUs
Flex housing
Corner lots
Multifamily
Δ Idea: Preserve and expand housing in dense, transit rich neighborhoods
Expand the Multifamily Tax Exemption (MFTE) Program
Support continued microhousing development
Keep the LR3 Zone as a growth zone
Reduce barriers for more housing
Create real incentives for developers to build more housing
Subsidize housing where people want it and need it most
Δ Idea: Use existing financial tools and resources more effectively and develop new ones
Make existing affordable housing funds easier to access and use
Develop more land acquisition funds and loan programs for land purchase
Tax underutilized land to fund subsidies
Partner with private entities for financing, land acquisition, and technical assistance
Offer more relocation assistance
Explore versions of value capture (Tax Benefit Districts and Public Development Authorities)
Push for TIF in Olympia
Reform, Reformat, Reduce, and Rethink Rules and Regulation
Δ Idea: Review ways in which current regulation could be pared back to allow more housing, both market rate and affordable
Use public lands for housing
Fix design review
Create new NDM position
Explore Lean Urbanism
Promote and incentivize innovative solutions to welcome growth
Try a zero based zoning experiment